Offering 50 Years Combined Experience in Marital and Family Law
Orlando Divorce Attorneys
Orlando divorce lawyers Tristan and Silvia Sanders focus all of their professional time and attention to providing exceptional, proactive, and compassionate service to their Family Law clients.
"Family Law is our passion. We treat our clients like family, because that is how we would want to be treated."
The Sanders Firm's mission is to provide personalized service to every client. We understand the intensely personal nature of litigating Family Law cases, especially those involving Children.
Our lawyers will expertly guide you through the often complex and sensitive aspects involved in Family Law Disputes; such as, Divorce, Paternity, Child Support, Custody and Time-Sharing, Alimony, Domestic Violence, Modifications of Final Judgments, Contempt, and Enforcement.
The Sanders Firm also believes in taking a pro-active approach to avoiding disputes and offers valuable insight to drafting Pre-Nuptial and Post-Nuptial Agreements.
We have been representing individuals throughout Central Florida for over twenty-five years. We believe each Family Law case is unique and worthy of personalized attention. It is our privilege to represent you. We will commit our time and resources to learning what makes your case unique and work to find the best possible resolution.
Hire an attorney that is right for you and your case
Making the decision to contact an attorney about a family matter is never easy. One of our attorneys will take the time to discuss your case with you over the phone. Every case is unique and deserving of a specialized legal analysis.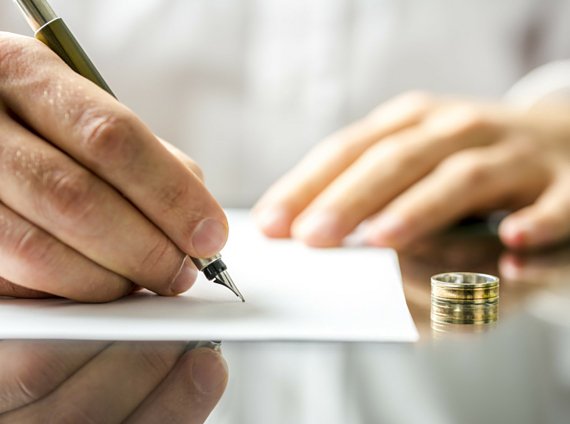 Following that initial telephone conference it may be that a more detailed review of your matter and documents is necessary. We will let you know whether a more detailed consultation is recommended.
Family law issues are often intensely personal and charged emotionally. You may feel awkward or find it difficult to discuss these matters. Rest assured we provide expert and confidential guidance.
It is highly important that you feel comfortable talking to your attorney, after all he or she will be asked to be your voice in court and to handle your legal affairs. Feel free to ask about our qualifications and experience. Give us a call. We are here to serve your Family Law needs.
Ready to learn more about your case?
Contact us for a consultation. Help is a phone call away.
We strive to provide professional, proactive, and passionate marital law representation.
Many cases can be settled pre-litigation, saving the family thousands of dollars avoiding the stress and conflict inherent in litigation.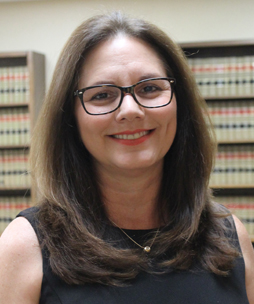 Attorney
Silvia Sanders
"We've been representing families in Central Florida for over 25 years. We are dedicated to providing exceptional service to our clients. Our focus is on what makes a case unique and getting the best possible results for our clients."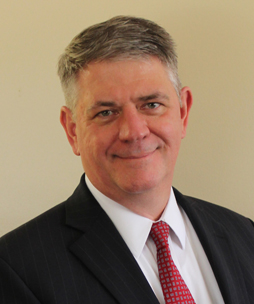 Attorney
Tristan Sanders
"The Sanders Firm, brings a child-focused approach to this law practice and strives to minimize the negative impact of legal proceedings on children, while reaching the best possible outcome for our clients."
Asset Valuation
Business Valuation
Marital Settlement Agreements
Name Changes
Parental Responsibility
Relocation
Collaborative Law is a team-based approach to family law that takes place outside the courtroom. Both lawyers, a financial neutral, a mental health neutral, and each of the two parties work together to arrive at a solution in a non-confrontational way. While a judge may not have access to every piece of information in a family law case, collaborative law emphasizes complete transparency and allows both parties and the collaborative team to make fully-informed, mutually beneficial decisions. Divorce Lawyer, Tristan Sanders, is a member of the Collaborative Family Law Group of Central Florida.
Child support calculations under the Florida Statute Guidelines involve a number of factors ranging from net income to tax exemptions. While these factors tend to fall within the basic expectations of most parents self-calculating child support, there are others, such as the number of overnights a child spends, that can drastically affect child support orders. Most parents are unaware of the inner workings of Florida's child support guidelines until their child support calculations force a payment that is unsustainable. The experienced family law attorneys at the Sanders Firm can help you ensure child support is calculated correctly the first time.
Alimony calculations in the state of Florida depend on two basic factors – the duration of your marriage and the type of alimony recommended for your unique set of circumstances. Each of the four types of alimony has specific qualifications, set time limits, and other basic requirements. Alimony payments can affect the financial health of both spouses over the course of several years and even a lifetime. Hiring a family law attorney like The Sanders Firm ensures your calculations will accurately reflect your family's needs.
If you or a loved one is experiencing domestic violence – whether physical or sexual assault, battery, false imprisonment, kidnapping, or any other action that has caused you injury – contact the authorities. Afterward, don't hesitate to contact The Sanders Firm. Our compassionate, discreet family law attorneys have the experience to ensure your injunction for protection proceeds efficiently, allowing you to feel safe in your home once again. Alternately, The Sanders Firm addresses domestic violence injunction defense as well as dating violence, repeat violence, and stalking, since these issues often precede contentious divorce proceedings.
When two parties divorce in Florida, property and assets obtained during the marriage are subject to equitable distribution to both parties. Equitable distribution aims to allow each party to leave the marriage with their own property as well as a proportional share of what was earned during the marriage. However, some items, such as homes, stock options, and retirement savings, can have both premarital and marital aspects, and can be difficult to proportion and divide. Attorneys at the Sanders Firm have over 50 years of experience with equitable distribution and can help you navigate the technicalities involved in the divorce process.
While judgments in alimony, child support, and child custody cases are considered final, the decisions in each of these types of cases are dependent on one or both party's financial, legal, and sometimes emotional circumstances at the time. Circumstances change, often altering the individual's ability to adhere to the specifications set forth by the judgment. In some cases, the individual may request a modification to the original judgment. Modifications require fact- finding and mediation and should be handled by an experienced family law attorney. The Sanders Firm can help you determine your risks and the likelihood your modification request will be successful.
Most people think of paternity as the simple establishment of one individual as a child's biological father. However, legal paternity also determines the father's rights and obligations to a child that was born outside the boundaries of marriage. Without legal paternity, the biological mother's status as sole legal custodian of the child limits the father's ability to have any involvement in the child's life. Adjudication of paternity must come before any child support or child visitation hearing takes place. Discuss your paternity case with the Sanders Firm to begin positive movement toward your parental rights and obligations.
We treat our clients like family because that's how we'd want to be treated. See what our clients have to say about their experience working with us below, or if you're a current or past client, we'd very much appreciate if you wouldn't mind taking a moment leave us a review of your own.
I rode divorce the roller coaster for well over a year and the Sanders Firm helped me to finalize my MSA. I'm so thankful this chapter is finally over and I am thankful for the assistance they were able to provide me!
Over the past several years, Sylvia has represented me on two separate family law matters. That being said, she was an obvious choice for the second matter based on the representation I had received on the first one. Sylvia's ability to strategize as well as provide sound legal advice allowed me to achieve results that were better than expected in both cases. Don't let the relative small size of the firm make you skeptical of the big firm representation she is able to provide!
Sincerely, J. N.
When I was looking for a divorce lawyer, I was not sure of the right questions to ask or who may be a good fit for my situation. I selected Silvia Sanders and it seemed all my problems became ours. I cannot say enough about her expedient efficiency and professional manner through this emotional roller coaster. Silvia was always there to answer any questions I had. I highly recommend The Sanders Firm.
Great people and very smart. Couldn't be happier with the representation and the high level of customer service.
I never knew working with a lawyer could be so easy. Getting a divorce can be an absolutely terrible experience; working with Silvia was anything but.
From the moment I contacted this firm until the end of my divorce (two years) Mrs Sanders and her team were extremely proficient and very detail oriented. She was straightforward with me and always was available or returned my calls in a timely manner. I would recommend this firm to anyone who is in need of a family attorney.
Even though the situation may be sad and tough the Sanders group always makes you feel like you are the only client. The whole staff goes out of their way to treat you with respect, and I was always pleased with the outcome. Thank you!
I was referred to attorney Sylvia Sanders from a close friend of mine who had unfortunately experienced divorce. I came to her as client in need of legal counsel, Sylvia is more than qualified in this area. I had a complex international situation and let's categorize me as the underdog. Sylvia kept me focused on best needs for the children, she made sure to protect our collective best interest, and made sure that I was moving forward in this manner, removing the emotions. Sylvia held my hand and my heart strong and delicate at the same time and navigated the rough waters for me through one of the difficult times in my life. She was an anchor and someone now looking back, was my lawyer, now is my friend.
I was referred to Attorney Tristan Sanders by a friend of mine who was searching for a good divorce attorney. She said she spoke to this lawyer and he sounded really good over the phone but she decided not to go through with her divorce. So I said ok let me give him a call. From the minute I called and got right through to Tristan I knew he was the right person for me. He took his time to explain and throughly answer all my questions and concerns. This was a free consultation and he did not rush me at all. I had no doubt he was the right attorney for me. He and Chari (paralegal) made this such a smooth, easy and quick process for me. I was kept informed on what was taking place and what was needed to be completed. If you're looking for a good attorney please contact Tristan Sanders. You would not be disappointed!
I was referred to Tristan Sanders by word of mouth. He did an outstanding job resolving my child support issue. He knew what needed to be done from the first phone conversation and resolved my issue in a timely manner, for a very reasonable price, never charging more than the amount quoted up front. Very happy with my decision to go with the Sanders Firm!
The Sanders Firm was an absolute Godsend to myself and my family. When I needed a divorce attorney, Silvia was quick to answer the phone herself and saw me immediately. She quickly changed the way I had come to view lawyers, which was not good before I worked with her. She is diligent and thorough and works with you as much as possible to get through your ordeal. The overall experience I had was nothing short of excellent and our proceeding went in our favor, even with heavy resistance from my ex. The Sanders Firm is very professional, personable, works extremely hard for its clients and will be the only Firm I will ever turn to should the need for an attorney be necessary.
I went to the Sanders Firm in the middle of my case after being ripped off from another firm. Tristan shared with me what the price would be around upfront and in the end it was that price. I talked to Tristan fro free many times before I decided to make the switch firms and I realized I could trust him completely with my case. Tristan & Chari helped me every step of the way of this complex process with emotional support, guidance, and advice. They cared about me as person and I was not just dollar signs in their pocket. Tristan's experience made this case run smoothly and the outcome was better than expected!
I vividly recall the sinking feeling, not knowing who to turn to when my familial situation arose. I scoured the web searching for the best and by pure dumb luck, found the Sanders Firm. Tristan, Sylvia, and Chari spent nearly two hours at first meeting just chatting, assessing my situation from all angles. By the time I walked out that door we had a strong plan in place, and they began fighting to protect my interests. My situation was resolved as quickly as possible without having to go court. I walked away knowing with absolute certainty that hiring the Sanders Firm was the best choice I could have made. For this I am grateful, and I strongly recommend you take this advice to heart and make the same wise decision.
Tristan Sanders is an amazing attorney. He listened to the facts in my case and took the time to explain how the law applied to my situation. Tristan developed a strategy and plan to achieve my goals. I am so grateful to Tristan and his team at The Sanders Firm. Tristan, Silvia and Chari are quite an impressive team. They were always responsive to my questions and concerns and never made me feel as though I was was asking too many questions. You can trust Tristan will have your back, and give you honest advice. It was such a comfort to me to have such a sincere and authentic person helping me. I was simply blown away by how genuinely Tristan cared and how hard he worked to make sure the optimum resolution was achieved. I have, and would recommend Tristan and the entire Sanders Firm to anyone! Thank you!!
From the time I started to call attorneys, most refused to even speak with me with paying money upfront, or made me speak to an assistant. Tristan however talked to me personally for close to 40 minutes to explain collaborative divorce. I hired him on the spot.
Throughout the Collaborative Divorce process Tristan always listened and looked out for my needs and my best interests while caring about fairness for both parties involved. And most importantly what was best for our kids.
Both he and his staff were quick to respond even after business hours. I highly recommend Tristan and the Sanders Firm. He was the best choice at a very difficult time.
13. Jan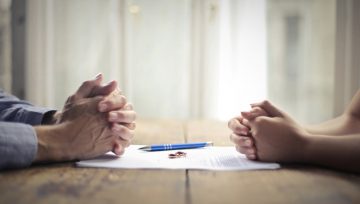 Alimony is court ordered spousal support.  Spousal support may be ordered by the Court, either during the pendency of the divorce or after the divorce, as the result of a final hearing.  Find out more about our family lawyers Orlando who can help Temporary Alimony Available in Florida Court ordered spousal support during the divorce …
7. Jun
After child support has been established, the amount can only be modified after a showing of a substantial change in circumstances. There are several ways to show a substantial change in circumstances. Number of children. Older court orders in cases with more than one child may not contain an automatic "step-down" provision to change child …