We're a family, representing families.
Offering 50 Years Combined Experience in Marital and Family Law
Orlando Divorce & Family Law Attorneys
Orlando divorce lawyers Tristan and Silvia Sanders focus all of their professional time and attention to providing exceptional, proactive, and compassionate service to their Family Law clients.
"Family Law is our passion. We treat our clients like family, because that is how we would want to be treated."
The Sanders Firm's mission is to provide personalized service to every client. We understand the intensely personal nature of litigating Family Law cases, especially those involving Children.
Our lawyers will expertly guide you through the often complex and sensitive aspects involved in Family Law Disputes; such as, Divorce, Paternity, Child Support, Custody and Time-Sharing, Alimony, Domestic Violence, Modifications of Final Judgments, Contempt, and Enforcement.
The Sanders Firm also believes in taking a pro-active approach to avoiding disputes and offers valuable insight to drafting Pre-Nuptial and Post-Nuptial Agreements.
We have been representing individuals throughout Central Florida for over twenty-five years. We believe each Family Law case is unique and worthy of personalized attention. It is our privilege to represent you. We will commit our time and resources to learning what makes your case unique and work to find the best possible resolution.
Hire an attorney that is right for you and your case
Making the decision to contact an attorney about a family matter is never easy. One of our attorneys will take the time to discuss your case with you over the phone. Every case is unique and deserving of a specialized legal analysis.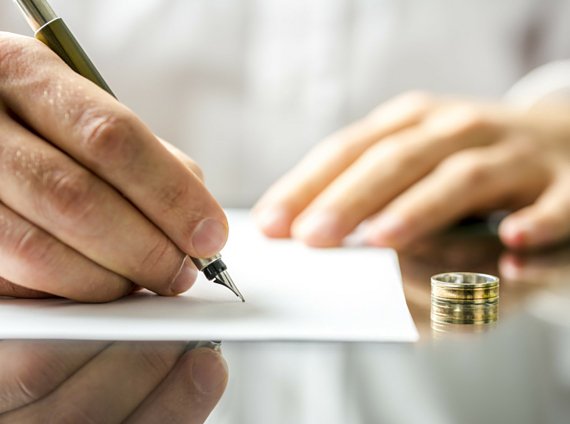 Following that initial telephone conference it may be that a more detailed review of your matter and documents is necessary. We will let you know whether a more detailed consultation is recommended.
Family law issues are often intensely personal and charged emotionally. You may feel awkward or find it difficult to discuss these matters. Rest assured we provide expert and confidential guidance.
It is highly important that you feel comfortable talking to your attorney, after all he or she will be asked to be your voice in court and to handle your legal affairs. Feel free to ask about our qualifications and experience. Give us a call. We are here to serve your Family Law needs.
Ready to learn more about your case?
Contact us for a consultation. Help is a phone call away.
Adoption
Asset Valuation
Adultery
Business Valuation
Child Custody
Contempt/Enforcement
Divorce
High Asset/Complex Divorce
Marital Settlement Agreements
Name Changes
Parental Responsibility
Parenting Plans
Pre/Post Nuptial Agreements
Relocation
Time-Sharing
We strive to provide professional, proactive, and passionate marital law representation.
Many cases can be settled pre-litigation, saving the family thousands of dollars avoiding the stress and conflict inherent in litigation.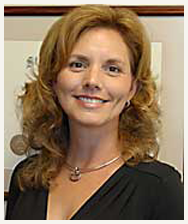 Attorney
Silvia Sanders
"We've been representing families in Central Florida for over 25 years. We are dedicated to providing exceptional service to our clients. Our focus is on what makes a case unique and getting the best possible results for our clients."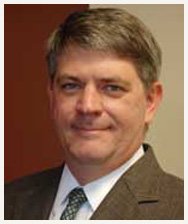 Attorney
Tristan Sanders
"The Sanders Firm, brings a child-focused approach to this law practice and strives to minimize the negative impact of legal proceedings on children, while reaching the best possible outcome for our clients."
We treat our clients like family because that's how we'd want to be treated. See what our clients have to say about their experience working with us below, or if you're a current or past client, we'd very much appreciate if you wouldn't mind taking a moment leave us a review of your own.
Average rating:
9 reviews
Oct 25, 2018
Even though the situation may be sad and tough for Saunders group always makes you feel like you arethe only client. The whole staff goes out of their way to treat you with respect and I was always pleased with the outcome. Thank you!
May 9, 2018
I rode divorce the roller coaster for well over a year and the Sanders Firm helped me to finalize my MSA. I'm so thankful this chapter is finally over and I am thankful for the assistance they were able to provide me!
Feb 24, 2018
I was referred to attorney Sylvia Sanders from a close friend of mine who had unfortunately experienced divorce. I came to her as client in need of legal counsel, Sylvia is more than qualified in this area. I had a complex international situation and let's categorize me as the underdog. Sylvia kept me focused on best needs for the children, she made sure to protect our collective best interest, and made sure that I was moving forward in this manner, removing the emotions. Sylvia held my hand and my heart strong and delicate at the same time and navigated the rough waters for me through one of the difficult times in my life. She was an anchor and someone now looking back, was my lawyer, now is my friend.
Oct 28, 2017
I was referred to Attorney Tristan Sanders by a friend of mine who was searching for a good divorce attorney. She said she spoke to this lawyer and he sounded really good over the phone but she decided not to go through with her divorce. So I said ok let me give him a call. From the minute I called and got right through to Tristan I knew he was the right person for me. He took his time to explain and throughly answer all my questions and concerns. This was a free consultation and he did not rush me at all. I had no doubt he was the right attorney for me. He and Chari (paralegal) made this such a smooth, easy and quick process for me. I was kept informed on what was taking place and what was needed to be completed. If you're looking for a good attorney please contact Tristan Sanders. You would not be disappointed!
Aug 8, 2017
From the moment I contacted this firm until the end of my divorce (two years) Mrs Sanders and her team were extremely proficient and very detail oriented. She was straightforward with me and always was available or returned my calls in a timely manner. I would recommend this firm to anyone who is in need of a family attorney.
9. May
The Florida Senate has officially declared SB 412 relating to alimony "Indefinitely postponed and withdrawn from consideration." The Bill would have provided guideline ranges for setting alimony, while still giving judges some discretion in awarding alimony in long term marriages. The Bill died in committee. The proposed Bill may have made it easier to negotiate …
23. Jan
Collaborative Law rules for Florida family law cases are being considered by the Florida Supreme Court.  Collaborative Law offers a new alternative to the traditional adversarial court process. The American court system is based on conflict. Our rules and procedures are designed to facilitate an orderly, controllable fight.  This adversarial process, focuses on a winner and …