The Florida Senate has officially declared SB 412 relating to alimony "Indefinitely postponed and withdrawn from consideration."
The Bill would have provided guideline ranges for setting alimony, while still giving judges some discretion in awarding alimony in long term marriages.
The Bill died in committee.
The proposed Bill may have made it easier to negotiate alimony cases by providing a range of possible alimony amounts.
Opponents to the Bill fear it would limit the discretion of judges.
Proponents believed it would have provided consistency in alimony cases, and eliminated permanent alimony.
The current law leaves trial judges with almost unlimited discretion in setting alimony based on a determination of the recipient spouse's "need," versus the payor spouse's "ability to pay."
The most recent form of the Bill did not contain the controversial language relating to 50/50 time sharing found in previous versions of the Bill.
Governor Scott vetoed the previous Bill because of the last minute addition of the 50/50 time sharing provision.
The 50/50 time sharing presumption was opposed by The Florida Bar's Family Law Section as it required equal time sharing in almost all cases. This presumption would have replaced the current "best interest of the child" standard.
A 2013 version of the Bill would have allowed retroactive application. This version was vetoed as it would have retroactively affected court rulings.
This is the third time that attempts to revise Florida's alimony law have failed.
The last revision to the alimony statute occurred in 2011.
A copy of the proposed alimony Bill can be found here: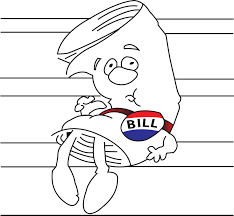 Comments
comments