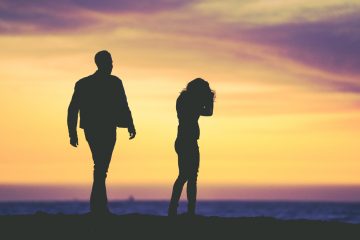 Our firm is committed to helping people. We practice in the areas of Divorce, Family Law, Personal Injury and Bankruptcy. We pride ourselves in providing extraordinary resolution to every day problems. To the client, it's always personal. The …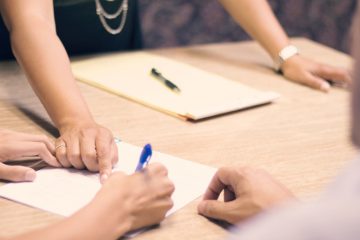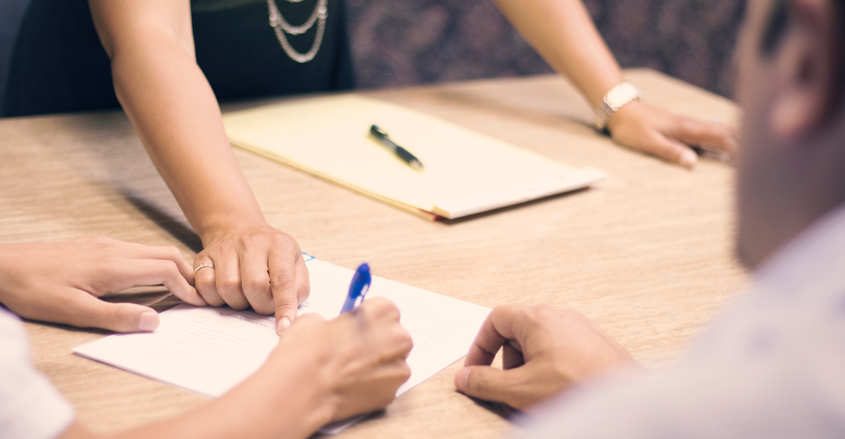 Collaborative Law Process is defined by the § 61.55, Fla. Stat. (2016) as "a unique non-adversarial process that preserves a working relationship between the parties and reduces the emotional and financial toll of litigation" This is a …
Divorce in Florida
Florida is a no-fault divorce state.  The two requirements that must be proven to obtain a divorce in most Florida cases are a showing that the that the marriage is irretrievably broken and residency.
In Florida, it is not necessary to show mental cruelty, abuse, abandonment or have a legal separation.  If one spouse testifies that the marriage cannot be put back together, that is, the marriage is irretrievably broken, a divorce will be granted.  In rare circumstances, a court can order a cooling off period or require counseling. If one spouse is adamant that the marriage is broken, a judge usually will not delay the case moving forward.  
A person must be a resident of Florida for six months prior to filing for a divorce in Florida. Residency is usually proven by the filing of a Florida Driver's license or an affidavit sworn to by another Florida resident that the party has met the six-month residency requirement.   Only one spouse is required to satisfy the six-month residency requirement for Florida to grant a divorce.  
A divorce may also be granted in Florida if a spouse has been found to be incompetent for a period of three years.  
Every marriage is unique, and every divorce is equally unique.  The stated purpose of the divorce statute, if a marriage cannot be saved, is to promote the amicable settlement of disputes that arise between parties to a marriage and to mitigate the potential harm to the spouses and their children caused by the process of legal dissolution of marriage.
Divorce cases can be resolved several ways.  The process can be as simple or complex as the circumstances unique to the conflict and the parties.
Many couples are able to reach an agreement on all or some of the issues relevant to their case on their own. When this occurs, it is recommended that the bullet points of the agreement; usually referred to as a "kitchen table agreement" be presented to an experienced family law attorney to draft a proper marital settlement agreement.  The martial settlement agreement acts as a binding contract which the court, once ratifies, reserves jurisdiction to enforce. Therefore, it is highly recommended that an attorney be engaged to draft the agreement and, if necessary, a different attorney be engaged to review the agreement prior to signing and filing the agreement with the court.   A final judgment is drafted which allows the court to ratify and accept the marital settlement agreement and reserves jurisdiction to enforce it in the future. Under this scenario a short hearing before the judge is all that is required to obtain the divorce. If children are involved, a parenting plan must also be drafted and filed with the court.  Divorcing by agreement is by far the least expensive and least traumatic way to divorce.  
Divorce Mediation
Many couples wish to resolve their case out of court, but need assistance doing so.  Mediation and collaborative law are processes that can greatly assist resolution of cases out of court.
A mediator is a neutral, third party who is trained to encourage and facilitate negotiations.  A mediator cannot make a decision in a case but can help settle a case. A settlement reached at mediation is almost always binding and can partially or fully resolve a case.  Almost all family law cases will be referred to mediation. Approximately eight percent of cases settle at mediation. Tristan Sanders is a Supreme Court of Florida Family Law Mediator who has acted as Mediator in over five hundred mediations since 2007 and has assisted Central Florida families to reach out of court resolution on their terms.
Collaborative Divorce
Collaborative law is a relatively new process.   In a collaborative case, the attorneys, clients and professional neutrals all work together to resolve the case.  The clients are both required to be represented by an attorney. After each party selects a collaboratively trained attorney, financial and mental health neutrals are selected to individually meet with the parties.  During this time a good deal of information is collected from the parties to be used at various scheduled Collaborative sessions where the attorneys, the clients and the neutral professionals are all present. Mutual and individual goals and expectations are reviewed at the first Collaborative session which sets the tone and pace of  how the issues will be addressed during a set number of sessions. Everyone on the Collaborative team works toward meeting those mutual and individual goals for the clients. Also, at the first session a Collaborative Agreement is signed by everyone at the table which prevents the lawyers and neutrals from continuing in the case if the collaborative method fails and the case becomes contested.  This provides added incentive for everyone to work together on the issues and resolve the case. The Collaborative process may appear more expensive initially, but statistically it has saved most couples a great deal of money when compared to litigated cases. More importantly, the manner in which the parties and trained collaborative professionals conduct themselves during collaborative sessions fosters the transparency and trust necessary to resolve complex financial and child custody issues.  Tristan Sanders and Silvia Sanders are both Collaboratively trained Attorneys and belong to The Collaborative Family Law Group of Central Florida.
If no agreement can be reached by the parties, a case will be decided by the court.  
In a trial, a judge typically hears from each spouse and their witnesses for three to four hours per side.  Based upon this limited information, the judge then makes decisions that will affect both parties for the rest of their lives.   Usually, neither party is happy with the court's ruling. Trials can have severe monetary and emotional consequences but are sometimes necessary and unavoidable.  Issues relating to child custody (time-sharing) and alimony are sometimes impossible to resolve by agreement.  
The attorneys and staff of The Sanders Firm, P.A. have extensive experience handling contested and uncontested cases.  We can provide invaluable advice and guidance in negotiating your case and if necessary, effective, compassionate and professional representation at trial.